Updated on 12/30/2017
They Wanted Their Love Story to Change the World…
On December 26th, a family of four was found brutally murdered in their home in the town of Troy along the Hudson River, in upstate NY. The victims have been identified as Shanta Myers, age 36, Brandi Mells, age 22, Shanise Myers, age 5, and Jeremiah Myers, age 11. The New York Daily News reported, "They were bound, and their throats were cut." Troy Police Chief, John Tedesco, who has been in law enforcement for over 4 decades, said he's never witnessed such a "savage" crime. He doesn't believe the killings were a "random act." He said, "I don't think there's any doubt that a person who committed this crime is capable of anything."
Last year, Brandi Mells posted a photo collage of herself and Shanta Myers on social media— It reads "Some love stories change the world." The day before that, she posted "Family til the end …Thankful for us." Now, just a year later, their love story has come to a heartbreaking end.
Meyer's sister, Shakera Symes, noticed that Jeremiah didn't call her on Friday, which was unusual, since he would typically call her to chat when he didn't have school—And the family didn't show up at her house on Christmas as expected either. She asked the landlord to check in on them. The landlord made the harrowing discovery and notified the police.
One child was not home when his family was murdered—Isaiah, age 15, was away at a basketball tournament in Massachusetts at the time.
Troy Police have many leads and have gathered an "enormous" amount of video from cameras on the houses and businesses nearby. Police Captain, Daniel DeWolf, told NBC News, "We're going to get to the bottom of it."
The family was very loved in their community.
Shanta Myers was reported by the New York Post as "a hard-working mother who was devoted to her kids." She loved to cook for her family. Symes described her sister as "so sweet" and "very mild-mannered" on NBC News, and told Spectrum News that her sister met Mells three years ago.
Brandi Mells prioritized family. Her close friend, Dria Hector, described her as a "sweet person" on NBC news. "She was a little person, but her heart was bigger than she was," Hector said of Mells, who had dwarfism. Mells had lots of lesbian pride and Aquarius (astrological) pride, but it was clear that her greatest pride and joy was her family.
Jeremiah Myers, nicknamed JJ, loved basketball—Rev. Jackie Robinson, said "He was well-mannered, respectful, happy all the time." Hollyanne Buntich, the human resources director of the Boys and Girls Club, said, "He was a ray of sunshine."
Shanise Myers, nicknamed "Nise," had a big heart and was often smiling. She was learning to cook. Like her big brothers, she enjoyed activities with the local youth programs. Dria Hector recalls, "She had a big personality."
After a preliminary investigation, police believe the victims were targeted, but haven't yet suggested a possible motive.
 UPDATE: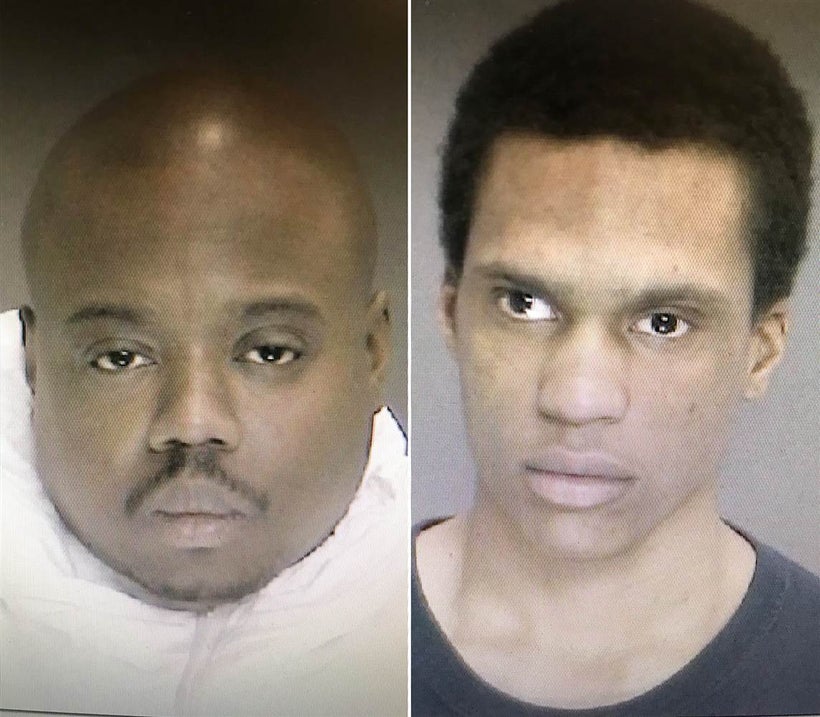 On Saturday morning, two men from Schenectady were arraigned. According to police, Justin C. Mann, age 24, and James W. White, age 38, are each charged with a count of first-degree murder and four counts of second-degree murder. Chief John Tedesco said the two men were apprehended "without incident" at the residence of Justin Mann. He also said one of the defendants knew one of the victims, but would not elaborate.
Both men have public defenders and plead not guilty. They are being held at Rensselaer County Jail pending their next court appearance on Thursday, Jan. 4.
Chief John Tedesco said, "We feel confident at this point that there will be no further arrests, but it is certainly open as we continue" the investigation. Both suspects have records and according to the state Department of Corrections and Community Supervision, Mann was paroled on a robbery conviction in June. Authorities wouldn't say how the two suspects know each other.
According to new information given in court, the murders took place at around 9 p.m. Thursday, Dec. 21. All four victims had their hands and ankles bound. Investigation details shared with the media say the body of one of the women was found on a mattress, face down, while the other woman, also face down, was nearby, covered with a sheet. The children were found together in a kneeling position with their heads and chests on a bed. A knife with blood on both the handle and blade was recovered by police, located on a ledge close to the victims. A second knife was located on a bed. The victims were in close proximity to one another.
More than two dozen people from the town of Troy, several wearing Boys and Girls club apparel, were in the courtroom. Mells' cousin, Sharonda Bennett, said Mells and Myers got engaged earlier this year. Mells' uncle, Keith McCutchen, said "it was a relief" that the two men had been apprehended. He said he called his niece "Sweetie Bird" a nickname he gave her as a toddler. "She was such an easygoing, loving person," he said. "I can imagine the look in her eyes when this was happening, like 'Why would anyone do this to me?'"
This is a developing story. Check back for updates.
Julia Diana Robertson is an award-winning author and journalist. You can find her at www.juliadianarobertson.com